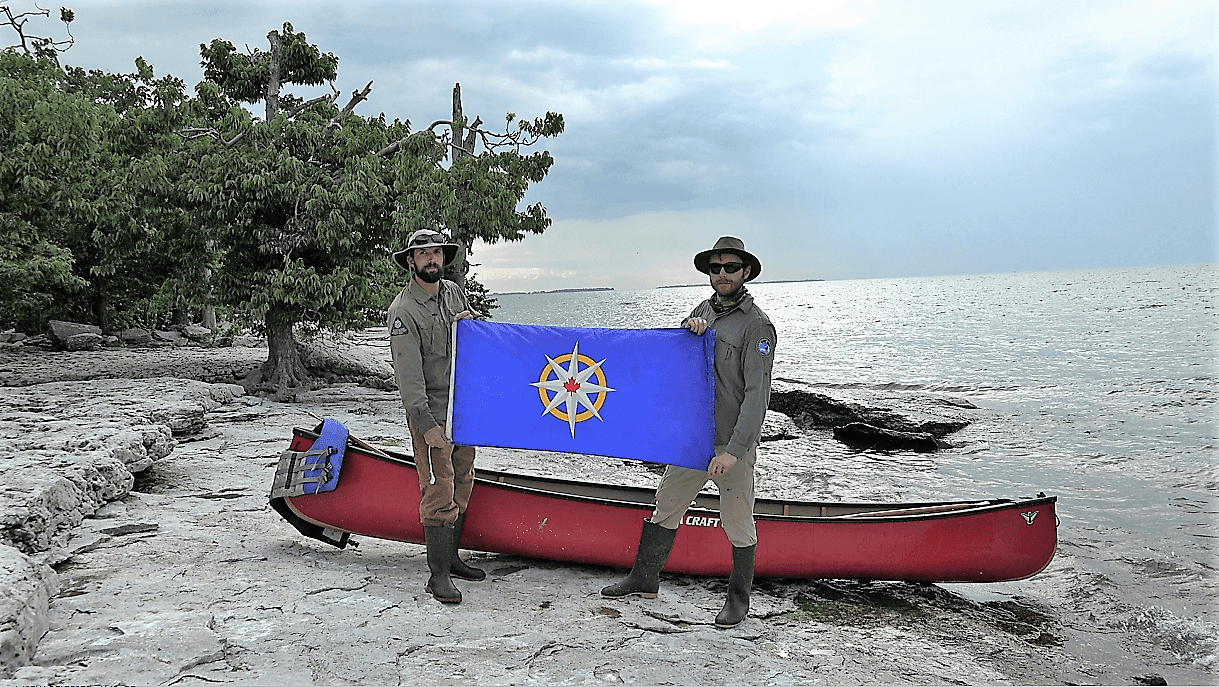 Adam Shoalts and Wes Crowe on Middle Island, Canada's true most southern landmass, with the flag of the Royal Canadian Geographical Society. Latitude 41°41'N.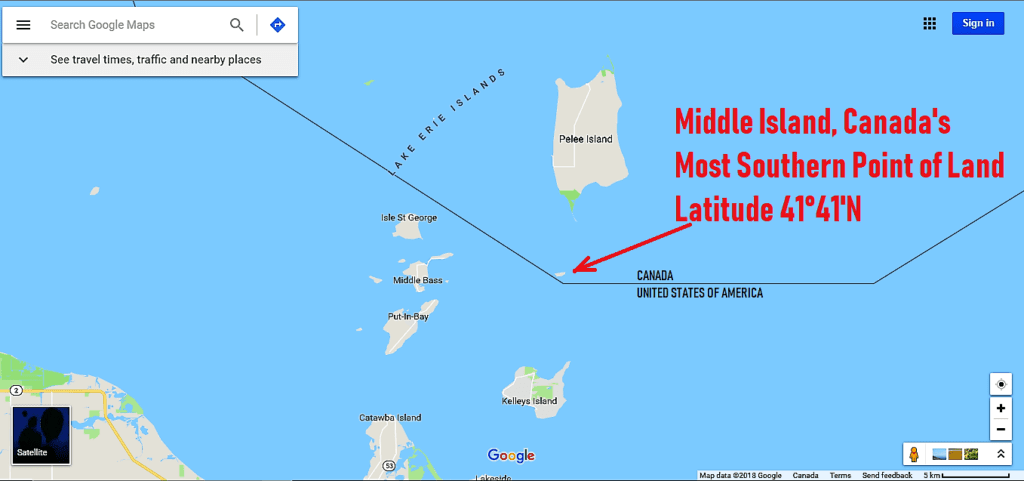 In 2018, Adam Shoalts led an expedition for the Royal Canadian Geographical Society to canoe to Canada's most southern point of land: a tiny, uninhabited island in the middle of Lake Erie, known as Middle Island. It lies about 5 kilometres due south of Pelee Island and sits at the same latitude as northern California. Waiting for opportune weather, with his friend Wes Crowe, Adam paddled his 15-foot Nova Craft canoe across Lake Erie to reach Middle Island (the same canoe he used on his 4,000 km solo Arctic journey). It was a historic first for the RCGS expedition flag, which had been to the summit of Canada's highest mountain, the country's most northern tip, and now the most southern. Adam and Wes explored Middle Island on foot after landing on the rocky coast, finding it very thickly overgrown, wooded, and full of nesting cormorants (the stench from the huge numbers of these birds was almost overpowering). They afterwards took advantage of good weather to paddle back to Pelee Island.

Crossing the centre of Lake Erie to Middle Island. Drone footage capture of Adam and Wes. The swells were pretty big but we rode right over them.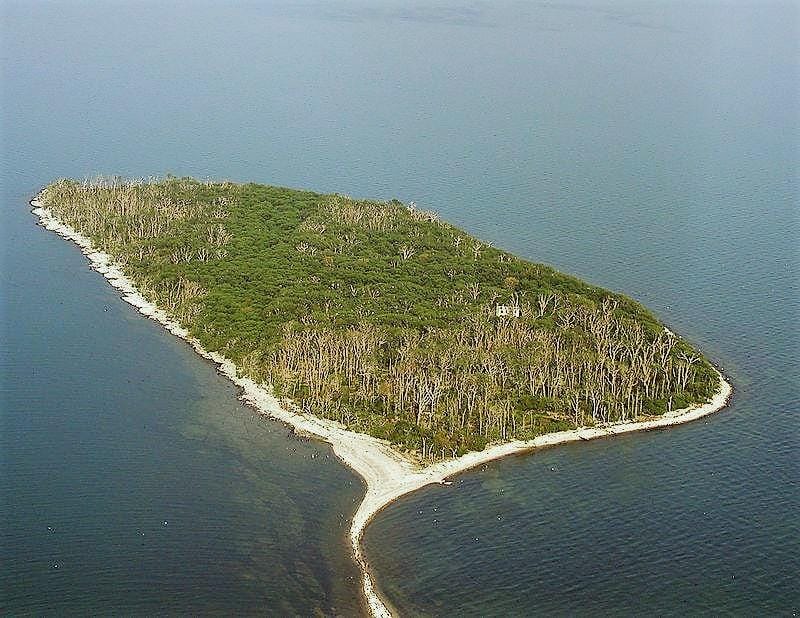 Middle Island from the air.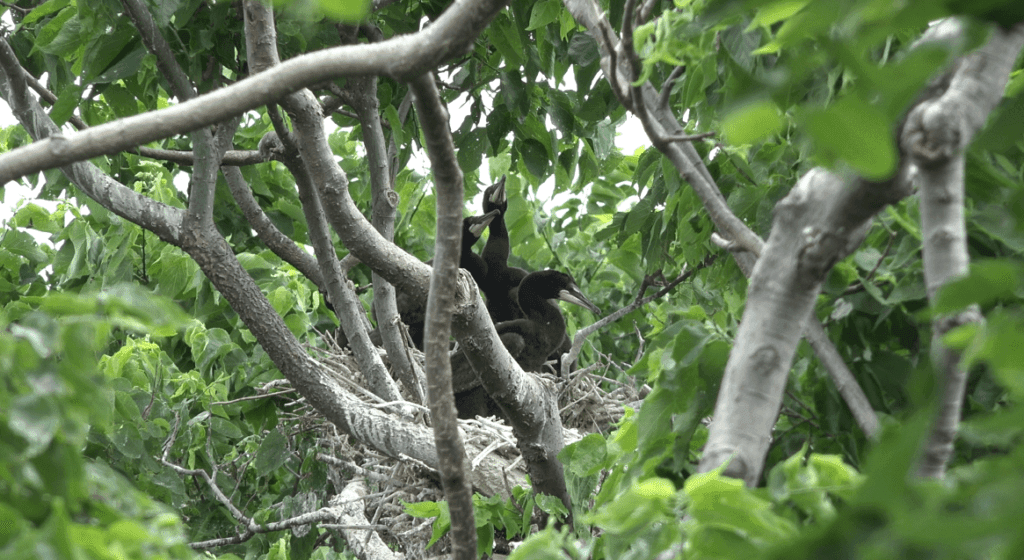 Nesting cormorants on the island. Thousands of cormorants nest all over the island and the smell can be unpleasant…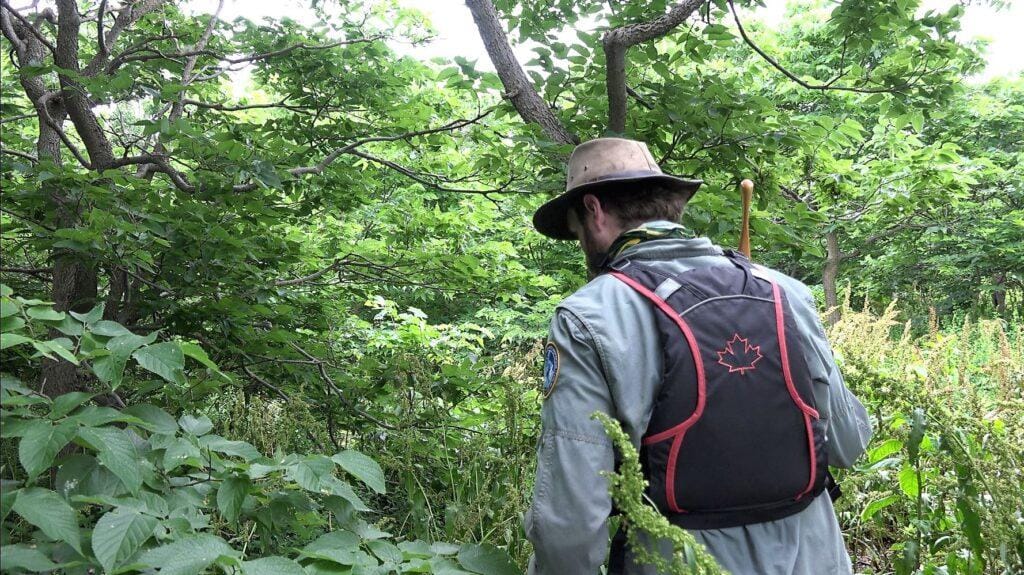 The island is thickly overgrown with rare tree species not often found in Canada, such as hop and hackberry trees, and many other Carolinian species.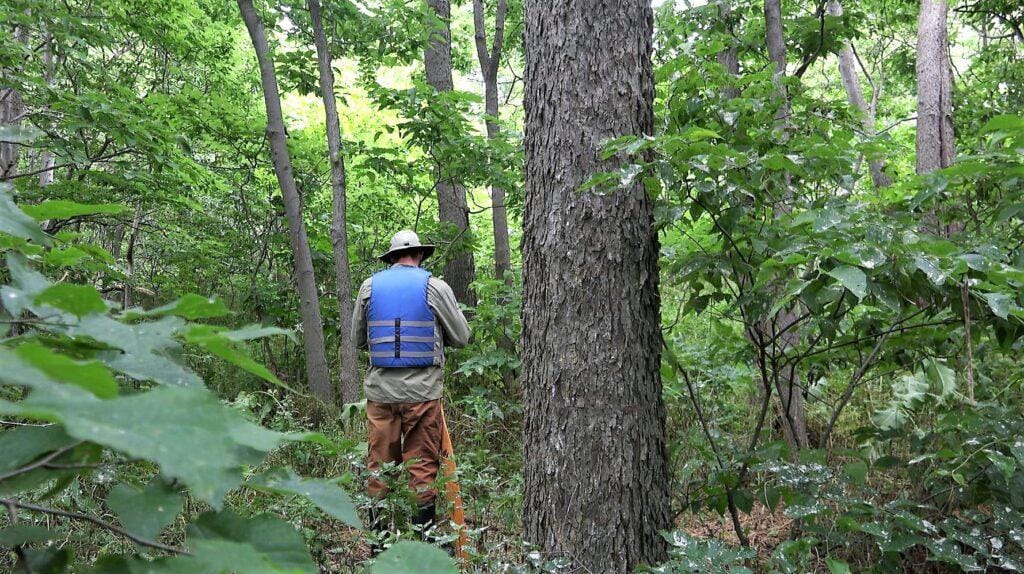 Wes Crowe exploring the woods on Middle Island.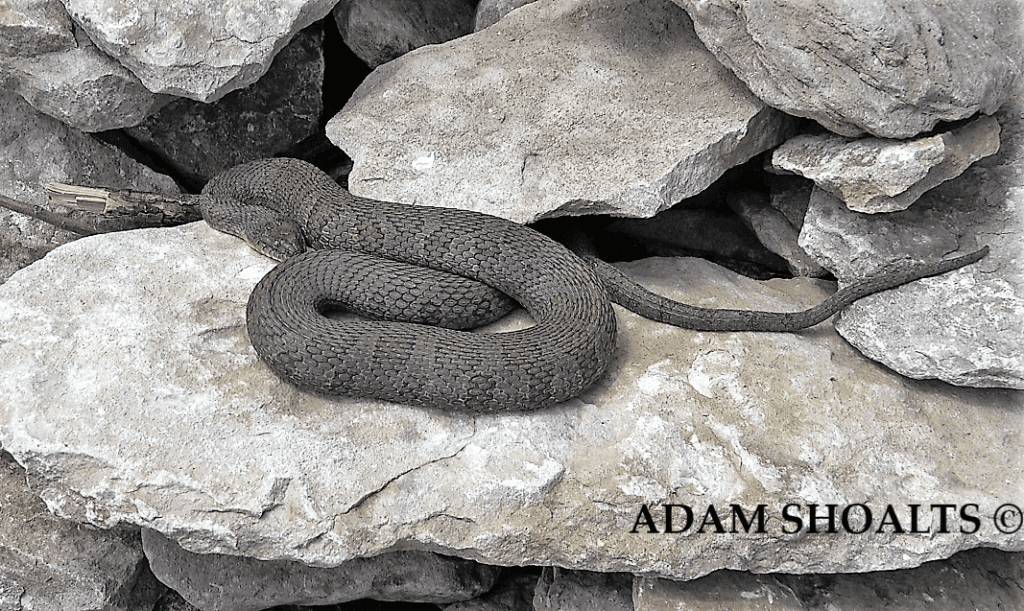 A Lake Erie watersnake coiled up on the shore of Middle Island. Watersnakes and cormorants were the main wildlife we encountered.