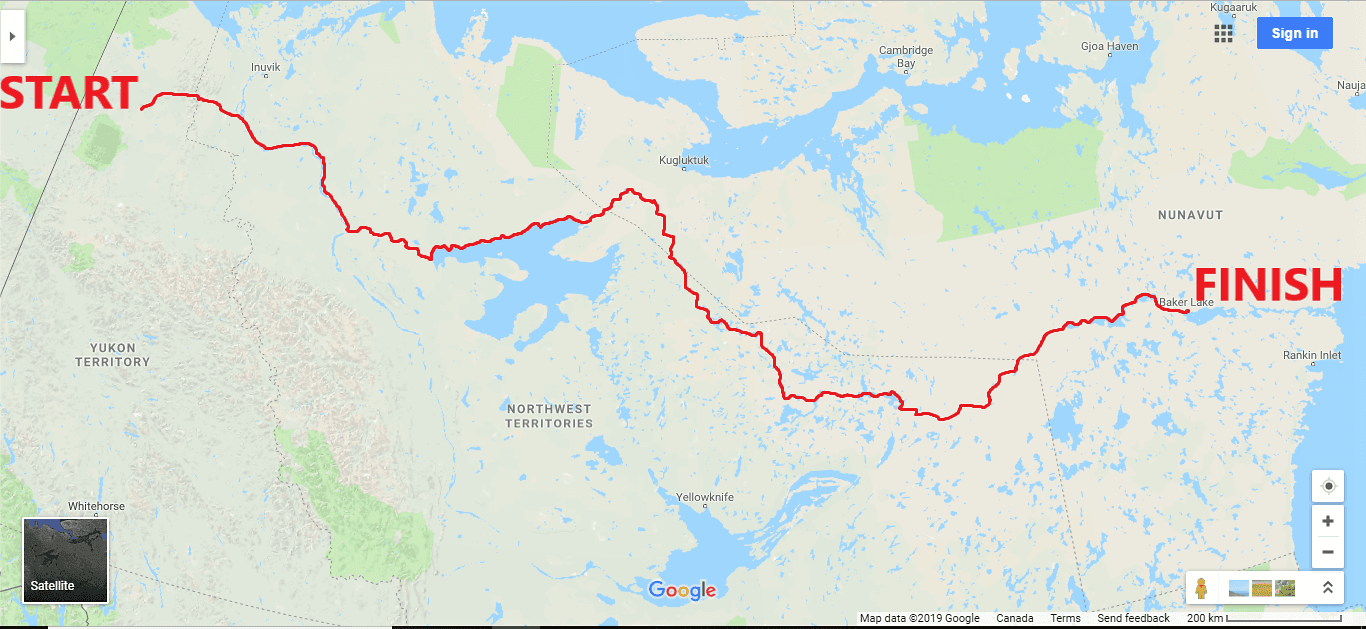 To mark Canadian Confederation's 150th in 2017, Adam Shoalts embarked on an epic journey alone across Canada's Arctic, hiking and canoeing nearly 4000 kilometres. The journey took him over mountains, up rivers, across tundra, and down wild waterways in the heart of the world's greatest wilderness. The story of this incredible solo journey is told in his national bestselling and award-winning book Beyond the Trees. Get your copy today from Amazon or Indigo, or your local bookstore. Every copy sold helps fund more journeys and expeditions by Adam.
If you want to follow Adam on his expeditions, you can "like" the Adam Shoalts facebook page or else follow him on Instagram.
Expedition Duration: May-September 2017.
Method of Travel: On Foot and Canoe
Distance: Nearly 4,000 KM (including backtracking on portages)
Special thanks to the all individual donors to this campaign through Go Fund Me and elsewhere. Without your generosity and support this expedition would not be possible!
Sponsors  
---