Artwork inspired by Adam's books and adventures.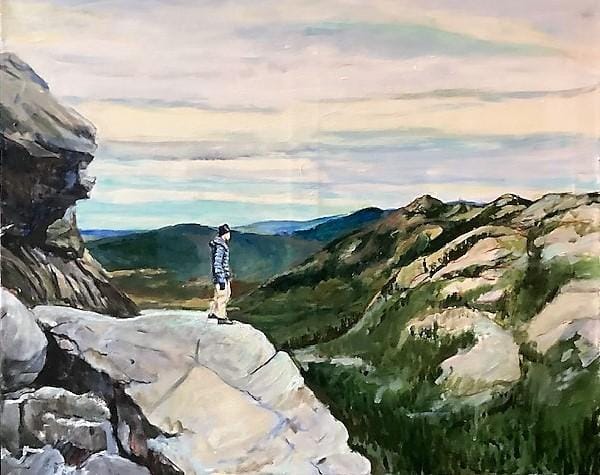 Cheryl Jennings. This painting depicts a scene from Adam's book The Whisper on the Night Wind exploring Labrador's mountains, 2021.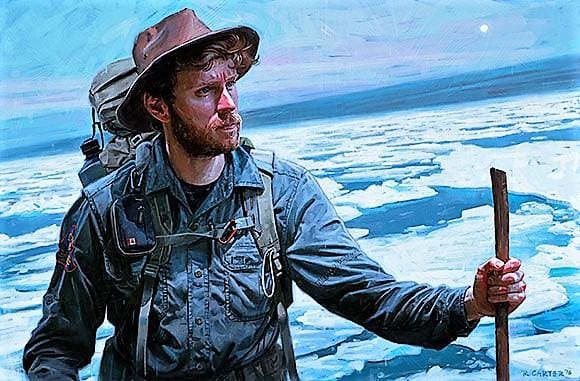 Robert Carter, 2017, explorer portrait of Adam.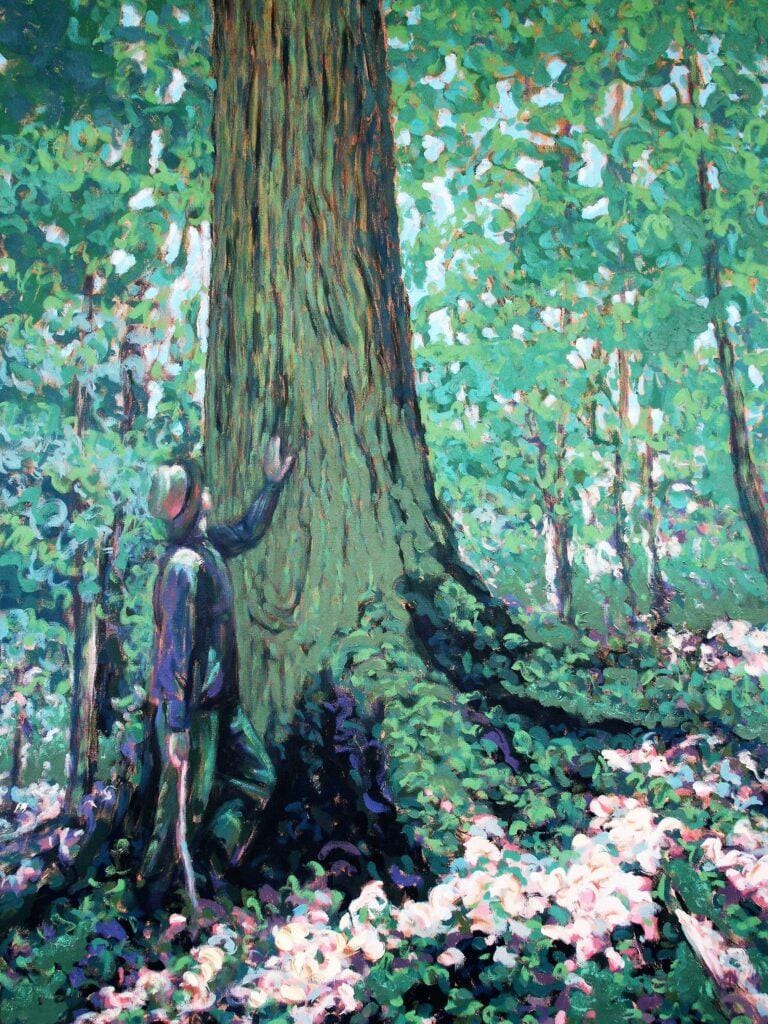 Krista McMillan, painting of Adam in the old-growth woods beside a giant tulip tree, 2021.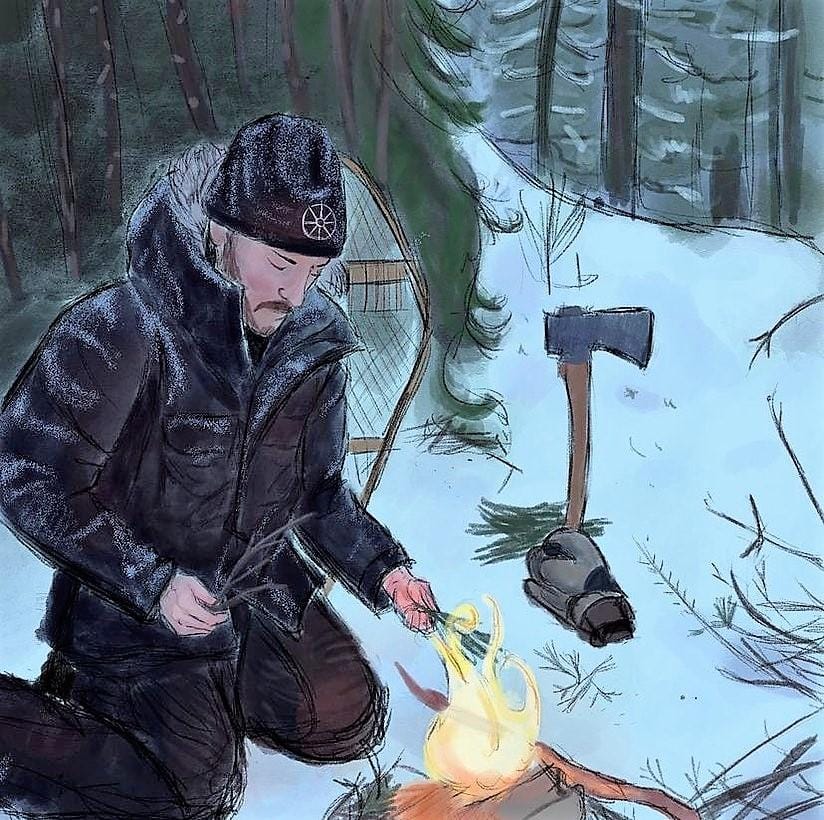 "An evening into the woods" (2021). "Inspired by a post from one of my favorite authors and explorers @adam_shoalts 🌲" Valérie VonFeld  val_vonfeld_art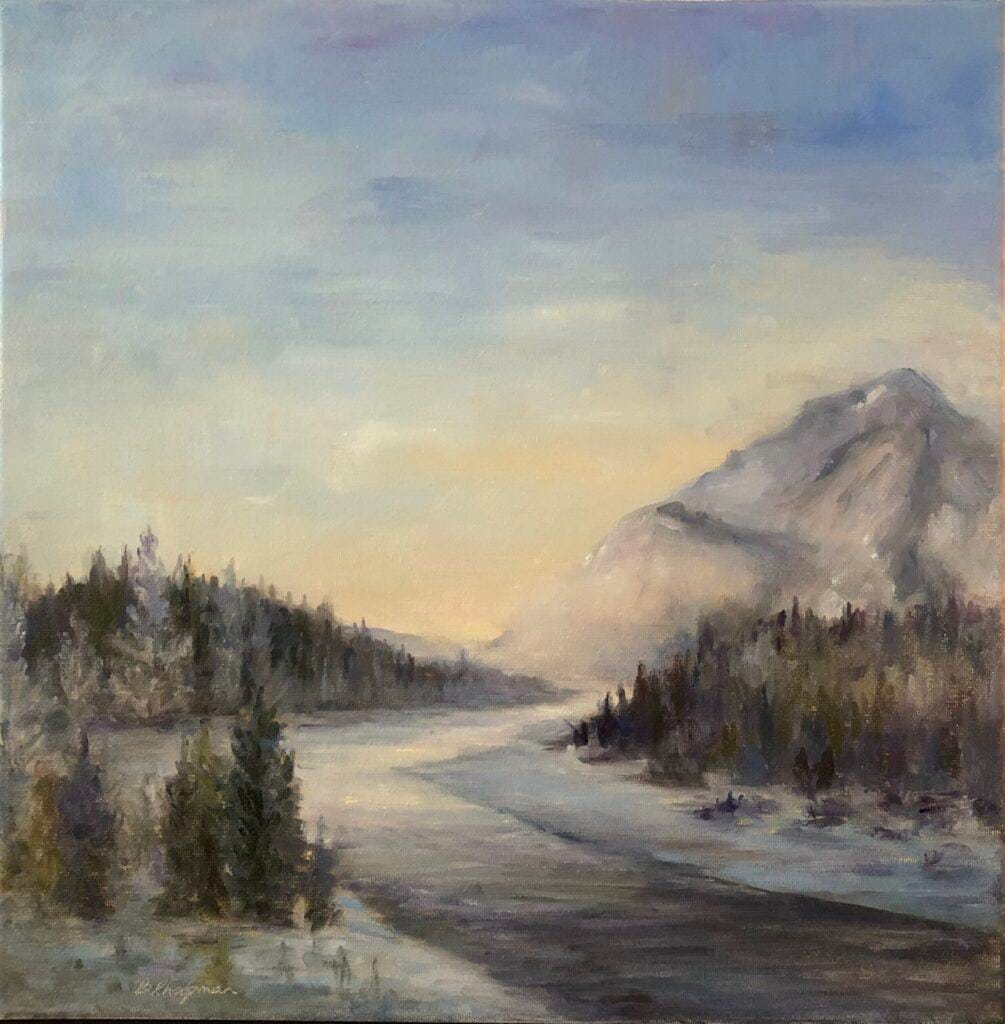 Barbara Chapman, "Quill Creek", oil on canvas 14" x 14"landscape demonstration. This painting is based on an expedition Adam did in the Yukon in 2021, and a photo he took there.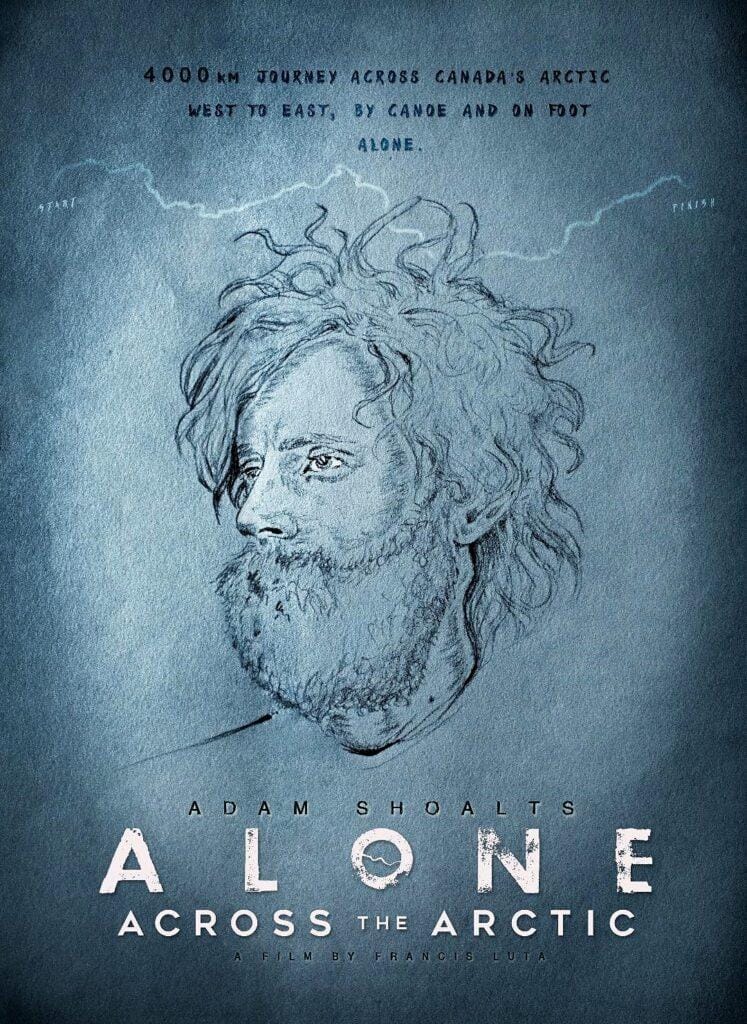 Francis Luta, sketch for the cover of Alone Across the Arctic documentary (2017).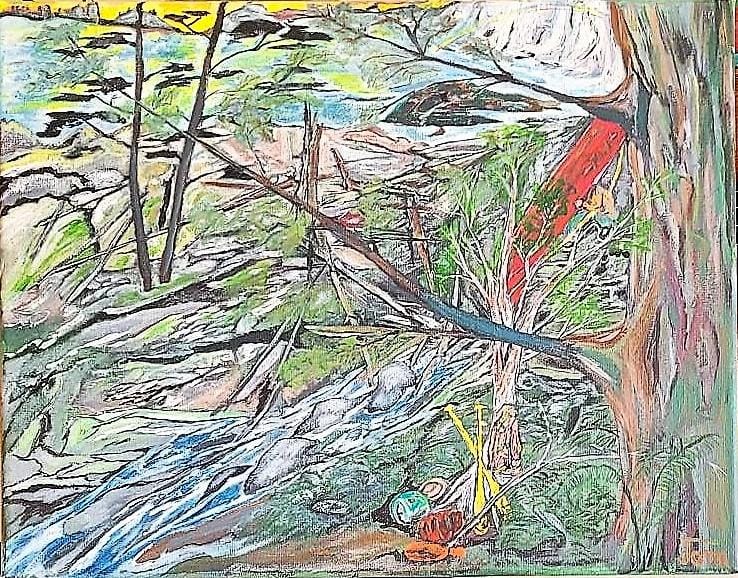 Tom Conners, a portage scene from Adam's Again River expedition, as described in his book Alone Against the North.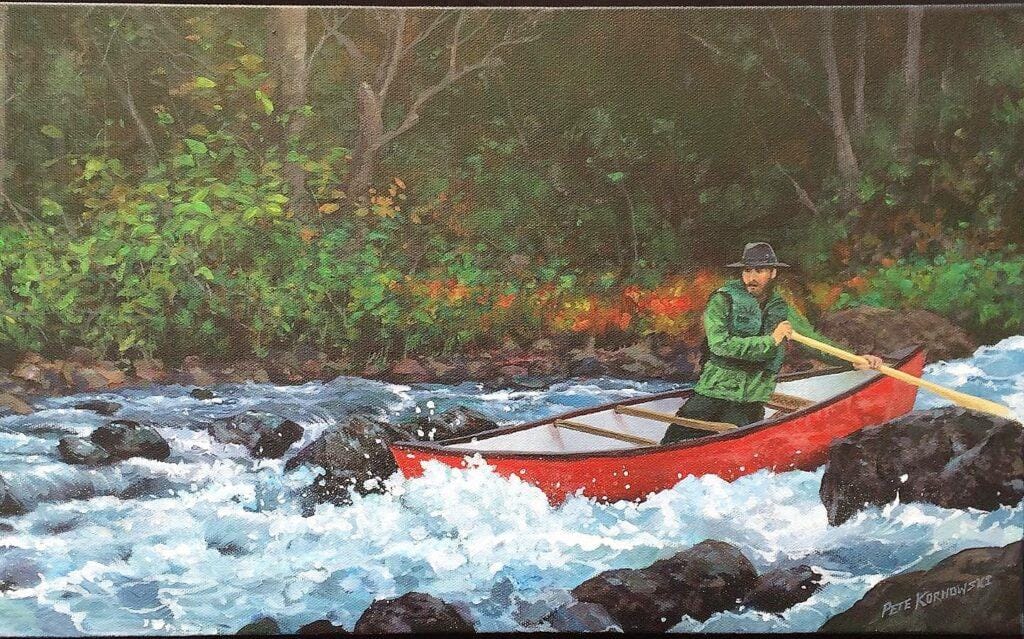 Pete Kornowsk, "River Run" 10″x20″ acrylic on canvas. Based on a clip of Adam paddling a river.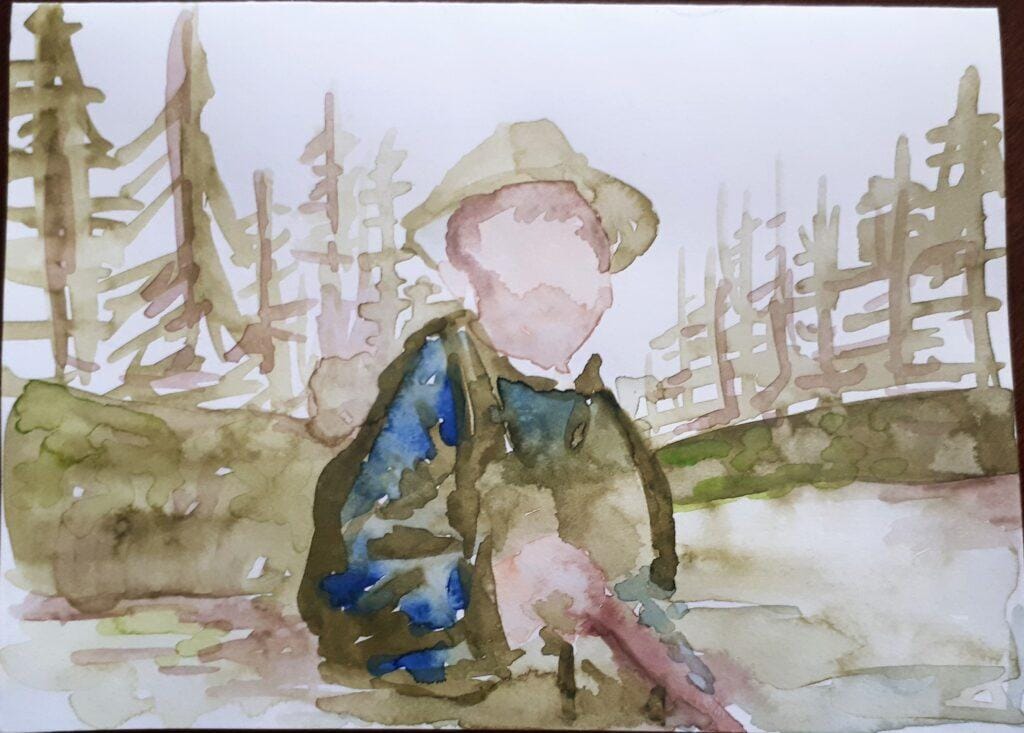 Ocean Patus, painting of Adam on an expedition in the Hudson Bay Lowlands.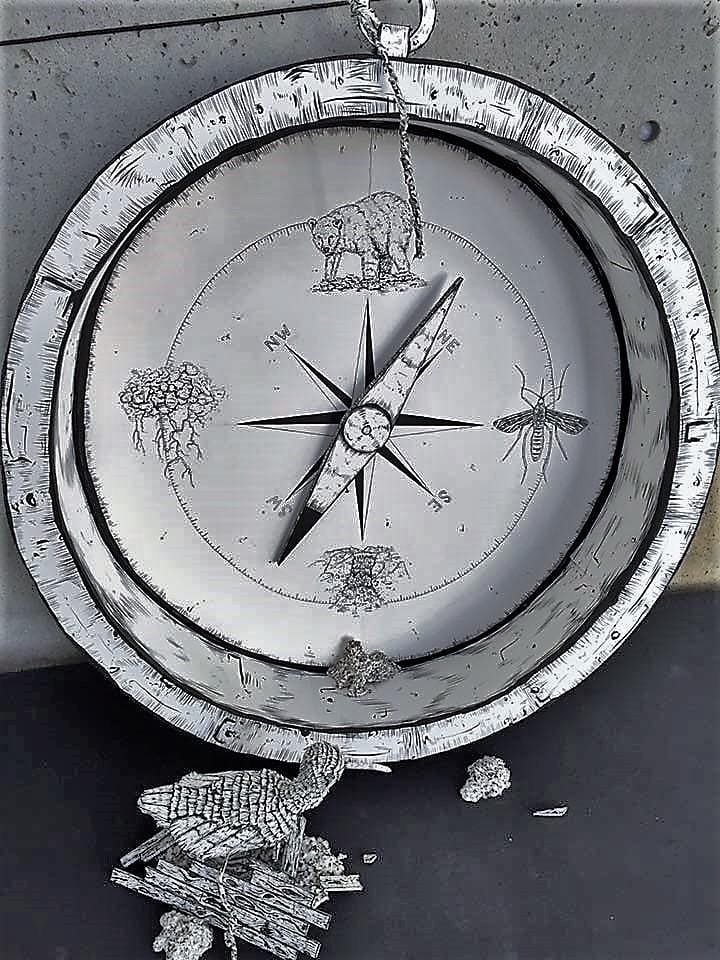 A sculpture by Catherine Lane representing Adam's book Alone Against the North, with compass, waterfalls, and the ultra-rare, possibly extinct bird, the eskimo curlew at the bottom (2015).

Katie Green. A painting of Adam pulling his canoe upriver, based on Alone Against the North. This paddle was given to me at a rotary club meeting in Collingwood, ON in 2017.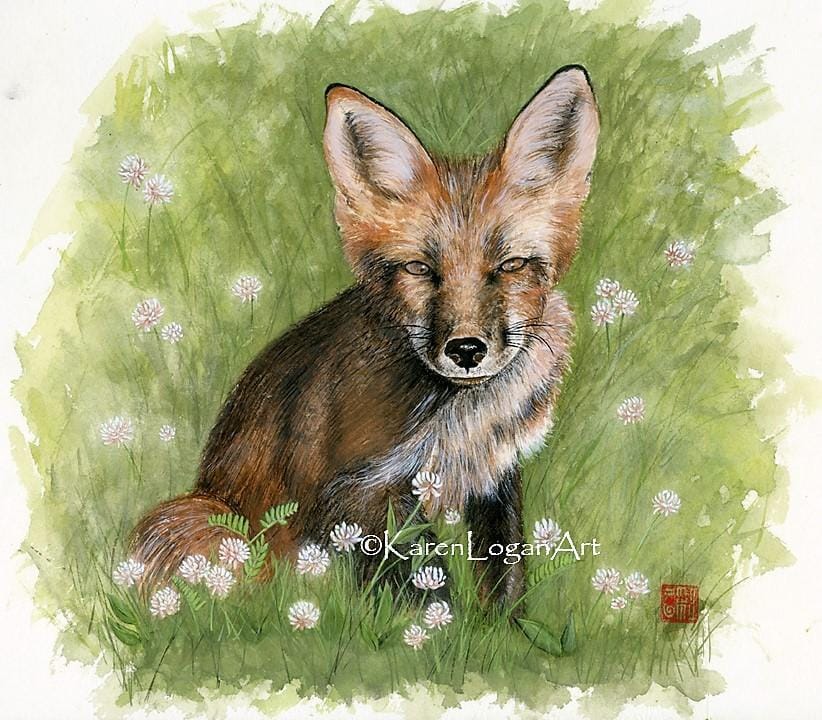 Karen Logan painting of a red fox based on a photo captured by Adam in the wild on a solo journey described in Alone Against the North.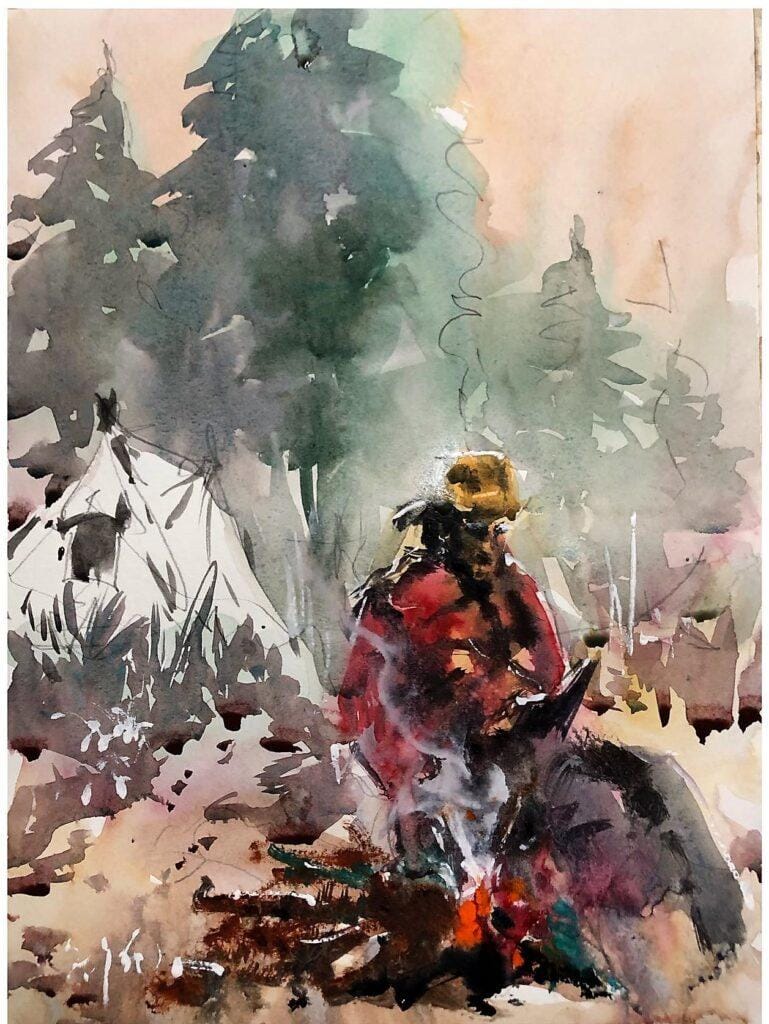 Adam writing in his journal beside a campfire. Watercolour by Sep Tolentino Gutierrez, California. "I saw your documentary and took this image of you. I did change the jacket to compliment the color of the trees. I was a backpacker up in the Sierra Mountains of Nevada and California. Thanks."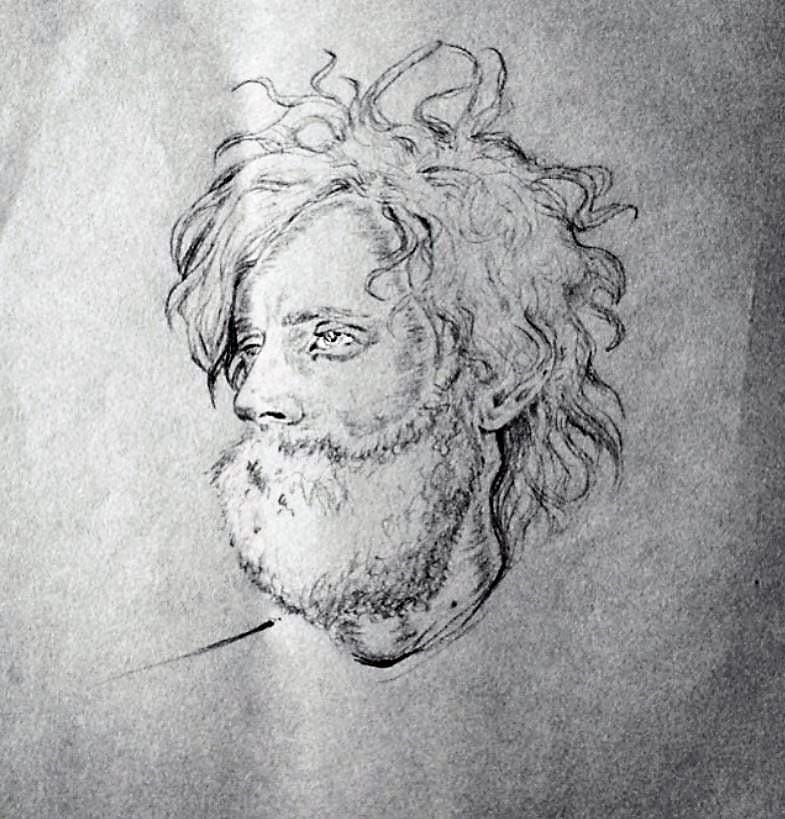 "The Explorer," sketch by Francis Luta. The basis for the cover of Alone Across the Arctic.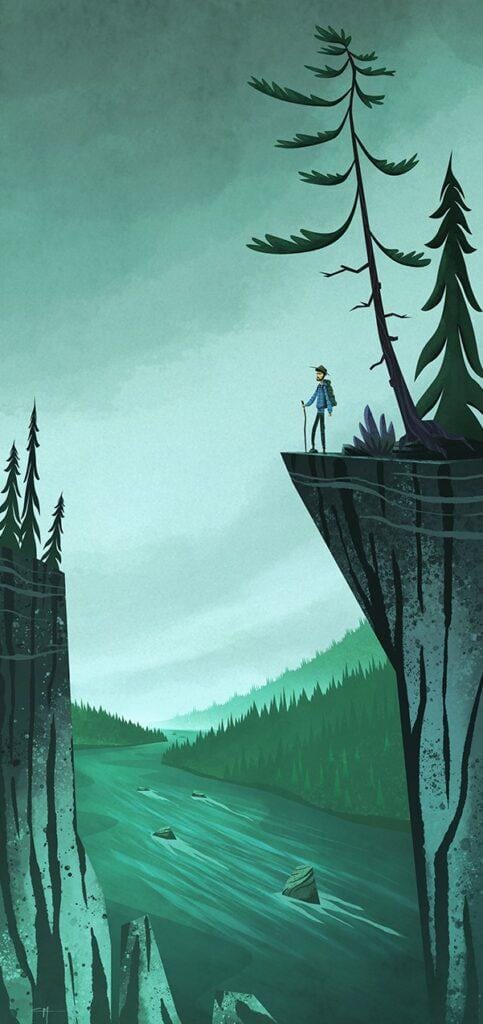 An illustration by Cliff McArdle @whiskeyjack_86. Inspired by Adam Shoalts' books and expeditions into the remote Canadian wilderness.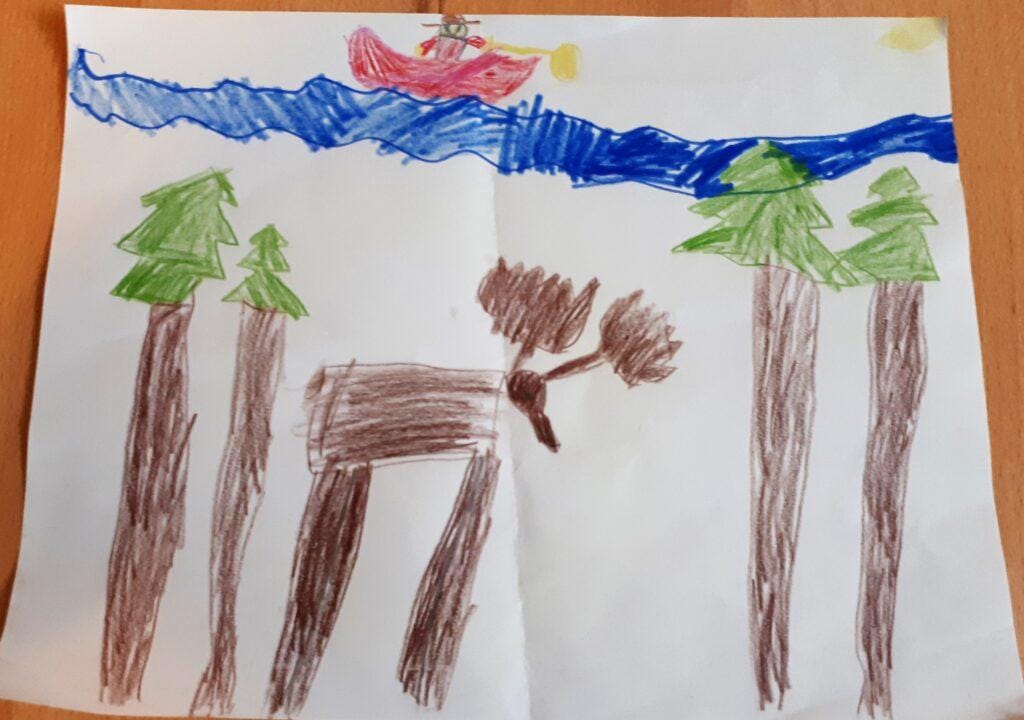 Rowan Jensen, age 9. Adam exploring a river with a moose in the forest.