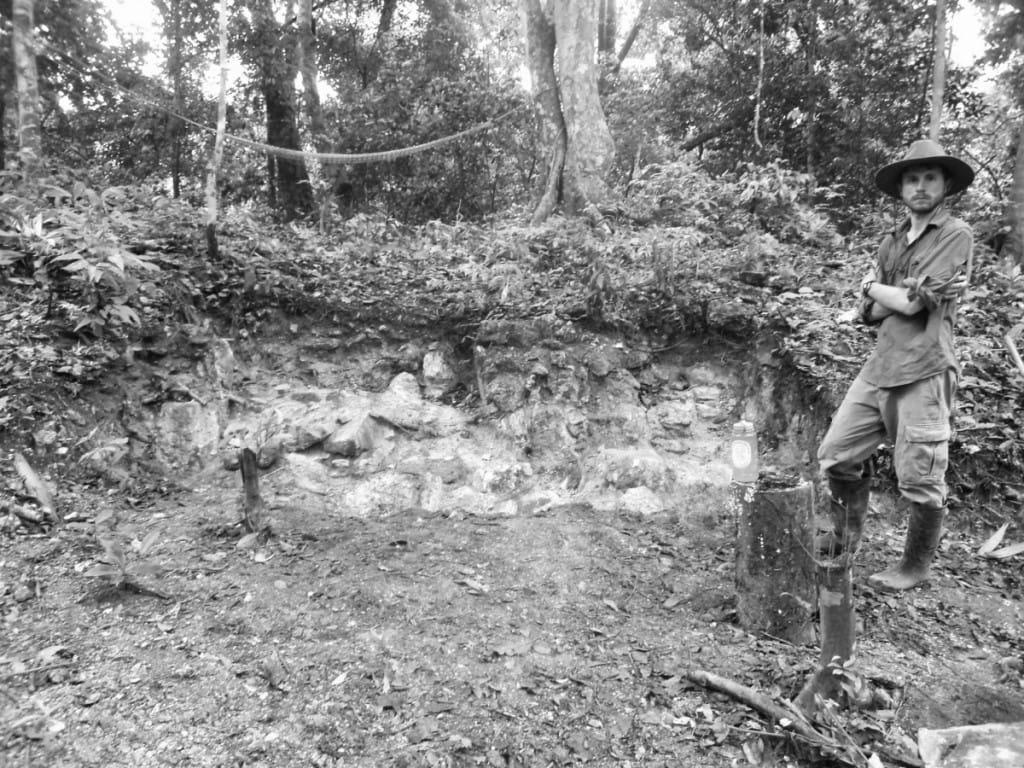 "Adam Shoalts is Canada's Indiana Jones" – The Toronto Star.
Historical research forms a core component of many of Adam Shoalts' expeditions. He is a member of the Ontario Archaeological Society, and has won many awards for his historical work, including the Niagara Chapter of the Archaeological Institute of America's award in Classical History and Archaeology. In 2010 his paper on Canadian explorers was named the winner of the Friends of E.M. Wightman Essay prize by McMaster University. In 2011, he built a traditional birch bark canoe for a museum. He has participated in archaeological digs in Canada, the United States, Central America, and Sweden and is currently completing his Ph.D. at McMaster University. In 2012, as part of his doctoral research, Shoalts discovered several petroglyphs in British Columbia.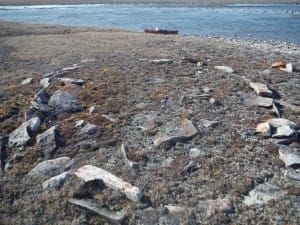 Exploring the past through archaeology is just another facet of a modern day explorer's career. Moreover, Shoalts relies on archival research when planning and devising his expeditions. He spends almost as much time meticulously transcribing old explorers' papers, tracking down aboriginal elders' oral histories, and painstakingly excavating sites through scientific archaeology, as he does hacking his way alone through the wilderness. His professional research looks at aboriginal land use patterns, population densities, trade routes, and the interactions between aboriginal groups and European explorers, including how aboriginal mythology influenced early explorers.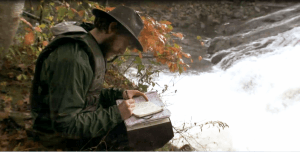 Exploring the Past….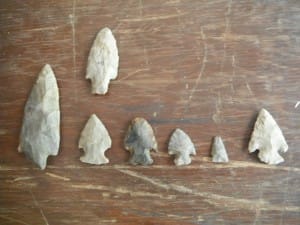 In May 2007, while on an expedition to explore small uninhabited islands off the coast of Prince Edward Island, Shoalts and his expedition partner, Dave Tucker, came across the ruins of a 19th century shipwreck that had washed ashore in a recent storm.
Read more about their expedition here…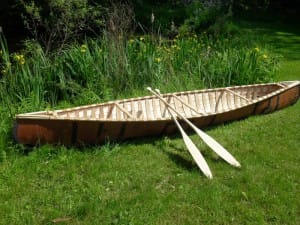 The finished product: a birch bark canoe constructed of all traditional materials by Adam Shoalts and his father for the museum at Old Fort Erie National Historic Site. Shoalts believes that in order to understand the past–be it explorers, the fur trade, voyageurs, or anything else–it is necessary to try and experience it and recreate it. Read the full story of his canoe construction at Canadian Geographic.
Historical Exploration